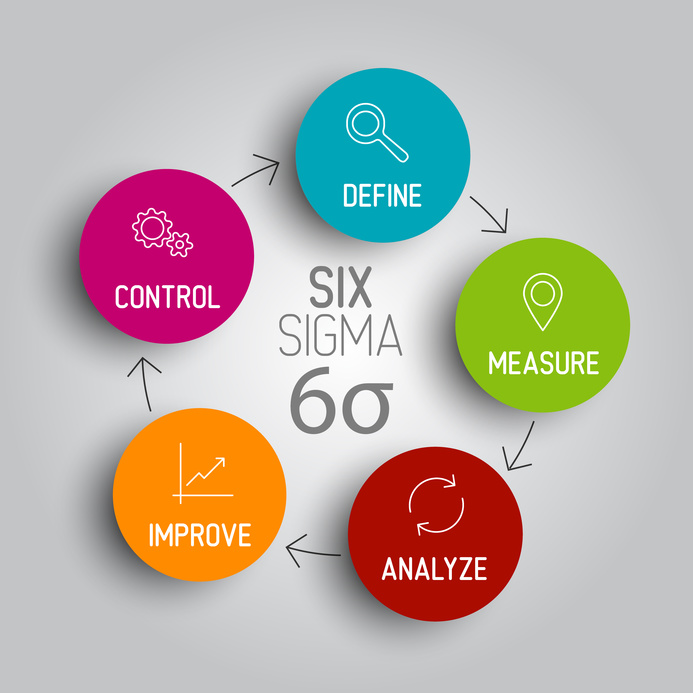 QETools Excel Add-in simplifies your data analysis by providing an easy-to-use toolbar within Excel for performing analyses and charting typically used when following the DMAIC process.  The DMAIC process is a data-driven improvement cycle at the core of Six Sigma process improvement.
QETools Simplifies Process-Improvement Analysis
Start Excel → The QETools menu appears in Excel's ribbon (menu area).
Analyze data that you already have in Excel → Take advantage of your skills and familiarity of Excel.  There's no need to learn a new software.
Follow the DMAIC Roadmap to guide you in which tools to use → Not quite sure where to begin?  The DMAIC Tool Roadmap guides you through each step of the DMAIC process and suggests which tools might be useful as you progress through your process-improvement project.
Use the QETools toolbar to easily create charts and data analyses → Choose from 50+ chart types, templates and calculators/converters as you analyze your data.
Try QETools Before You Buy

There's no risk to trying QETools today.  The Demo version is fully-functioning for 42 days and can be 'unlocked' at any time with a full purchase.  Take advantage of quantity discounts or inquire about special educational, US government or site discounts.

Compare QETools Functionality

QETools' value is in its breadth of tools and ease of use.

Over 50 chart types, templates and calculators / converters are available

Fully integrated with Excel — Use the QETools menu to create charts, run analysis tools and call up templates

Use the DMAIC Tool Roadmap to guide you in your analysis

Compare QETools today to your needs or against the offerings of competitors.  A printable list of QETools functionality can be downloaded as a Google Document, Word Document or in PDF format.
---
List of QETools Tool and Templates
* Dynamic Templates have buttons on the Excel Worksheet which do not function on Mac.  Several Data-Driven Tools (those which manipulate data which has been entered on the Datasheet) also have output features which rely on on-worksheet buttons that do not function on Mac.
System Requirements
QETools v4-1 is supported on Windows-based computers through Windows 10 and Excel 2016 (32- and 64-bit systems).  While it is expected that QETools will work on upcoming releases of Windows and Office, there may be minor issues which need addressing.  Please provide feedback regarding any specific issues and we will work to fix them. * There has been some feedback that QETools runs on Mac with Parallels (Windows emulation software).  However, the functionality of Mac-based Excel lags Windows versions meaning that some tools may not work.